Hello everyone!
Hope you all are having a fabulous day! I've got a super cutie of a blog to share with you all today! Stephanie Zito is one talented craftista and a super gorgeous person inside and out! LOVED working with her on her new look! Be sure to stop on over at her blog:
Dream Create Inspired
to see her new look and leave her some lovin'!
Blog Banner
Blog Divider

Blog Siggy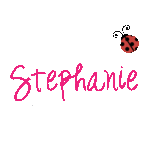 Blog Footer

Super big hugs everyone!